Mould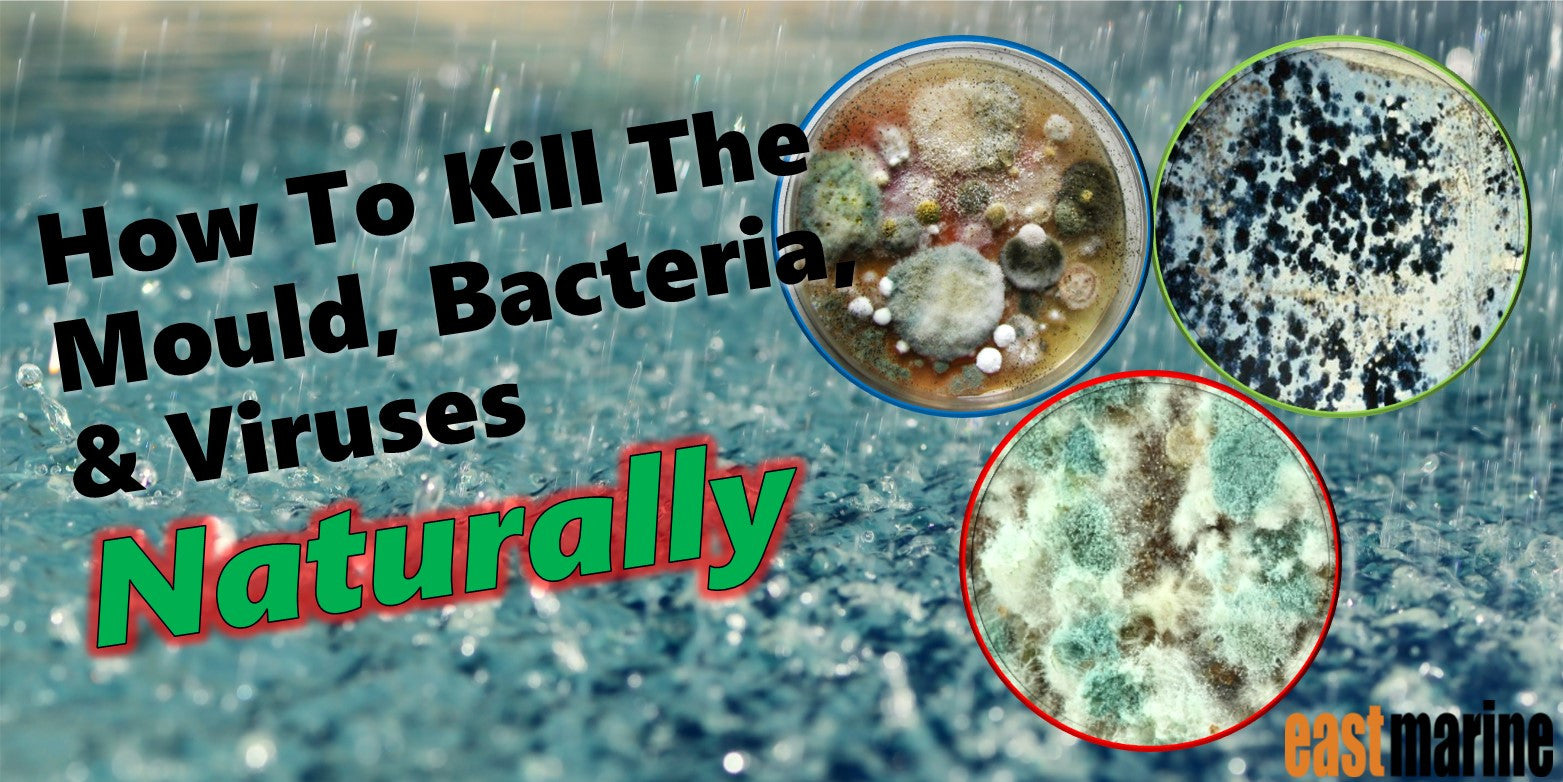 How To Kill The Mould, Bacteria, and Viruses Naturally 1
Mould and mildew can be annoying at hot and humid countries, they are very difficult to clean and they seem to be permanently stay at that place although we visually clean it off with vinegar as well as some commercial products which claim to be "Mildew Remover".
There are 4 type of "Problems" which related to mould:
Allergies and respiratory illnesses;

Sick building syndrome;

Unsightly stains and odours;

Corrosion and increasing energy costs.
(1)  Allergies and respiratory illnesses
Mould can be dangerous to your health, even if you aren't allergic.  Many people react to mould by getting tired and even depressed, according to some study.  Mould spores in the air we breathe, it can exacerbate the symptoms of allergies including wheezing, chest tightness and shortness of breath.  Other symptoms may include runny nose or nasal congestion, eye irritation, cough or congestion, fatigue and headaches.
(2)  Sick building syndrome
For 20 years, the World Health Organisation has recognised Sick Building Syndrome which is associated with allergenic and respiratory problems affecting people in fully air-conditioned buildings.
Chronic headaches, runny nose, sore eyes, fatigue and respiratory disease are just some of the problems caused by high dust loadings, poor ventilation and biological contaminants such as mold and bacteria.
(3)  Unsightly stains and odours
Hot & Humid or Cold & Damp are the perfect environments to "grow" mold and bacteria.  This often leads to mould growing in carpets and upholstery, unsightly stains on walls and ceilings, and unpleasant odours which make people feel very uncomfortable.
(4)  Corrosion and increasing energy costs
Another "unforeseen problems" which cause by mould directly in air conditioning coils and ducts are inefficient heating and cooling, increased corrosion of the coils, ducting and air outlets, and increased in energy cost.
Tea Tree Oil
Tea Tree Oil is an essential oil which is known around the world for its "Incredible Sterilising Properties" (removal or killing of all forms of microbial life present including transmissible agents such as fungi, bacteria, viruses, spore forms and etc).  The sterilising properties of Tea Tree Oil are present both in the oil and in the vapour (tiny particles of the oil which have become airborne).
Tea Tree Oil has a unique characteristic odour which most people describe as "fresh" and "clean".
Gelair (Australia) has delivered solutions to mould and bacteria build up in buildings for a decade.  Australian grown and distilled Tea Tree Oil is the main ingredient in Gelair products.  Gelair uses only the finest Tea Tree Oil in its products, with every batch meticulously tested for quality.  Australian Tea Tree Oil is a powerful broad spectrum anti-microbial and anti-fungal agent, capable of killing mould, bacteria (including Legionella) and viruses.
One of the flagship product which offer by Gelair is Gelair Air Conditioning Blocks (Gelair AB).  They are used in high air volume and high air flow areas such as the air handling unit (AHU) or air conditioning systems to sterilise and sanitise the whole air conditioning system and effectively stop the spread of invisible mould, bacteria and viruses by treating all air entering and leaving the AHU.
Gelair ABs consist of a specially formulated and patented gel matrix block impregnated with Tea Tree Oil.  The gel matrix provides the controlled and sustained release of high quality Australian Tea Tree Oil vapour for 4 to 6 weeks.  Once released, the vapour permeates through the entire air conditioning system, sterilising and sanitising the AHU supply ducts, return ducts and diffusers of the air conditioning system. The released Tea Tree Oil vapour also treats all the air passing through the air conditioner and into the building effectively stopping the spread of invisible mold, bacteria and viruses (including Legionella).  This is call "360° TREATMENT".
The sterilising and sanitising properties of the Gelair AB continues for the entire life of the Gelair air conditioning block due to the superior ability of the gel matrix to control the release of specific concentrations of Tea Tree Oil vapour over a long period of time.
You can refer to this link to determine which Gelair AB size is suitable for you.
There are also different of "mould solutions" which offer by Gelair
For built-up grime in the AHU, use Gelair Coil and Duct Cleaner.

For serious mould infestations, treat first with Gelair Fogging Solution.

For Split or Reverse Cycle Air Conditioning Systems, use Gelair Health-e SPLIT.

For small volume, small flow areas such as bathrooms, use Gelair Tub.

For cars, use Gelair Health-e CAR.
You can refer to more Gelair products at this link.