WEEKLY PROMO 👉 Amazing and Powerful Cleaning Solution
WEEKLY PROMO 👉 Amazing and Powerful Cleaning Solution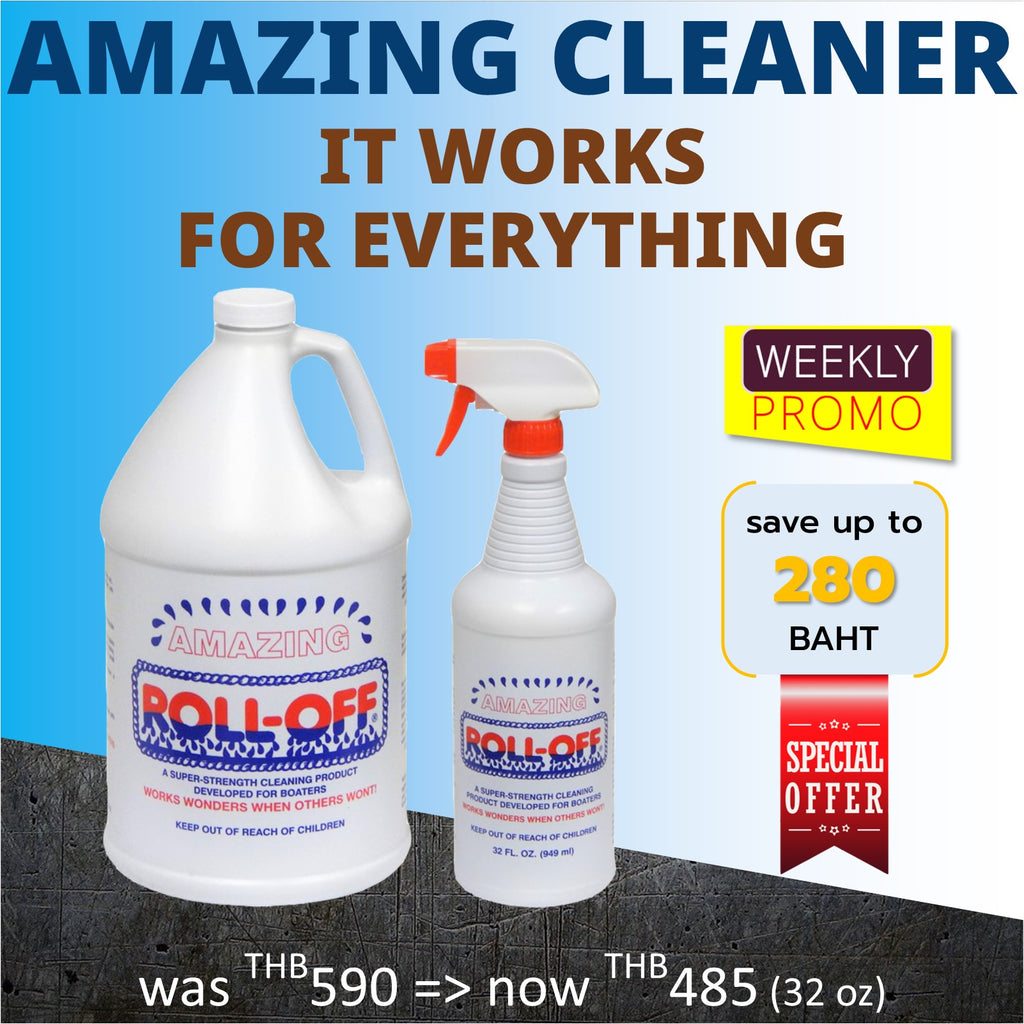 Amazing Roll-Off multipurpose cleaner was developed for tough boating stains, from grease to rust, or canvas to vinyl.  Non-acid based is biodegradable and environmentally safe.  Roll-Off leaves a gleaming, rust inhibiting, waxlike finish which actually resists dirt.  Excellent as a general purpose cleaner diluted in water (dilute it before using on painted surfaces).
 
For Boater - cleaning canvas, fibreglass, leather, teak, vinyl, sails, bimini tops, formica, stainless steel, chrome, copper and more
For RV / Car - powerful tire cleaner, vinyl top cleaner, engine degreaser & brightener, fibreglass cleaner, mildew remover, and more
Get this product at this LINK or, contact, LINE or email us for our friendly staff assistance.